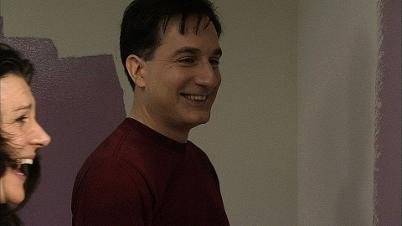 Don Scimé (David / Writer / Producer) performed in his play version of "The David Dance" as part of The New York International Fringe Festival and in Washington, D.C.. Other New York and regional theatre credits include original works at The Ensemble Studio Theatre; "Love's Labours Lost" for The Peterborough Players in New Hampshire; "Nighthawks" at The Studio Theatre (D.C.); "Stop Kiss" at The Shadowland Theatre; Treplev in "The Sea Gull" and The Actor in "The Lower Depths" (Theatre Row). Television credits include "The Dave Chapelle Show". B.A.: Theatre, SUNY, Geneseo. A graduate of The American Academy of Dramatic Arts and The Academy Company, he received The Charles Jehlinger Award for Acting and The American Theatre Wing Scholarship.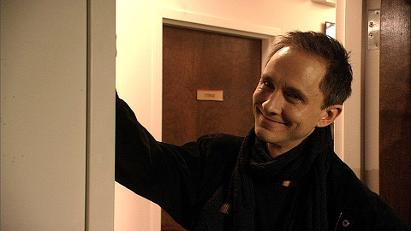 Guy Adkins (Chris) moved to New York after living and working as an actor in Chicago for sixteen years. Some theatre credits include appearances at The Goodman Theatre, Steppenwolf Theatre Company, Chicago Shakespeare Theatre, McCarter Theatre in Princeton, The Long Wharf Theatre, Seattle Rep., American Conservatory Theatre in San Francisco and The Prince Music Theatre in Philadelphia. He also starred opposite Molly Ringwald in the first national tour of "Sweet Charity". His TV credits include appearances on "Kings" and "30 Rock".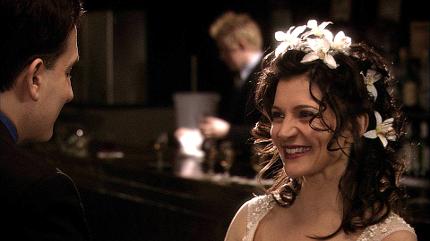 Antoinette LaVecchia (Kate) was seen on Broadway opposite Liev Schreiber and Scarlett Johansson in "A View from the Bridge". She performed her critically acclaimed one-woman show, "In Spite of Myself (or How to be a Good Italian Daughter)" to a sold out crowd at The Cherry Lane and Ars Nova. Her film and TV credits include "Delirious" with Steve Buscemi, "Jesus' Son" with Billy Crudup, "The Sopranos", multiple episodes of "Law and Order", "Law and Order SVU", "Guiding Light" and "One Life to Live". NYC Theatre: "Max and The Truffle Pig" (New York Musical Theatre Festival); "Three Sisters from Queens" (NY Playwrights Lab); "The Bottle House" (Public Theatre); "Puccini: A Composer's Journey" (Carnegie Hall); "String of Pearls" (Primary Stages); "Magic Hands Freddy" (Soho Playhouse) and "Kimberly Akimbo" at The Manhattan Theatre Club. Regional credits include "Heartbreak House" (Two River Theatre Company) and Diane in "Little Dog Laughed" (Portland Center Stage), Williamstown, American Conservatory Theatre, Weston Playhouse, Barrington Stage Co., Hartford Stage, Wilma Theatre and many others. She holds an M.F.A. in Acting from NYU/Tisch and The Moscow Art Theatre. She has taught at N.Y.U.'s graduate acting program and co-created a theatre piece in Ethiopia with 40 HIV positive orphans through Worldwide Orphans Foundation. She is a recipient of a Fox Fellowship, an Anna Sosenko Assist Trust grant and is a Drama League Directing Fellow.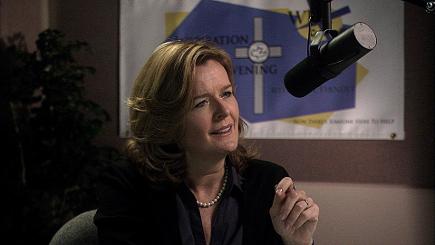 Jordan Baker (June) starred in the Broadway revival of "Suddenly Last Summer" with Elizabeth Ashley for which she won a Theatre World Award. She was in the original Off- Broadway production of Edward Albee's Pulitzer prize winning play, "Three Tall Women". Film credits include: "Another Earth" (Sundance Film Festival), Edith in "Childless" with Barbara Hershey and Joe Mantegna; "Paparazzi" with Daniel Baldwin; "City Hall" with Al Pacino; "The Out of Towners"; "Escape From L.A." and "Love Potion Number Nine" with Sandra Bullock. Numerous television credits include "Boston Legal", "Brothers and Sisters", "Cold Case", "Medium", Psych", "The New Adventures of Old Christine", "Shark", "Blind Justice", "The O.C." and "The Gilmore Girls" among others. Regional theatre credits include: "Defiance" (Pasadena Playhouse); "The Philadelphia Story" (England); "Othello" (with Andre Braugher at The Folger Theatre); Macbeth" (Philadelphia Drama Guild); "Merry Wives of Windsor" (The Globe) and "Spinning into Butter" (Laguana Playhouse). She's married to actor Kevin Kilner.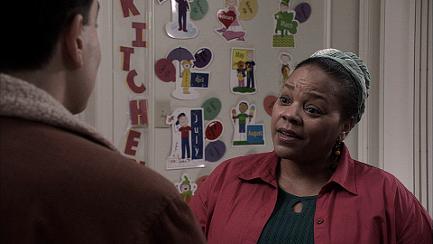 Tonye Patano (Mrs. P.) is best known for her recurring role as sassy Heylia James in the television series "Weeds" for which she won a NAMIC Vision Award for Best Actress in a Comedy in 2007. For this role she also shared a Screen Actors Guild Award nomination for Outstanding Performance by an Ensemble. Film credits include Ms. Robinson in "The Savages" with Phillip Seymour Hoffman; "Stolen"; "The Taking of Pelham 123" with Denzel Washington and John Travolta; "Trainwreck; My Life as an Idiot"; "The Great New Wonderful"; "The Hurricane"; "The Thing About My Folks"; "Bringing Out The Dead"; "Fresh" "Little Manhattan" and "The Company Men". Other television credits include: "Law and Order: SVU", "Eli Stone", "Loving Leah", "Bunker Hill", "Third Watch", "Monk", "Deadline", "Sex and the City" and as Phylicia Evans on "One Life to Live". She was in the original cast of the Broadway play, "Forty-five Seconds from Broadway" by Neil Simon, in the Broadway tour of "Legends" with Joan Collins and starred in Weston Playhouse's production of "A Raisin in the Sun".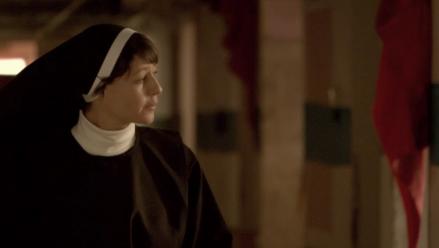 JuJu Stulbach (Young Nun) is a Rio de Janeiro native. She attended the Martha Graham School of Dance and the professional training program at New York Performance Works. Favorite theatre credits include "King Lear/Leir Rex" at La Mama directed by Ernest Abuba and "The Bald Soprano". As artistic director of Sciatica Theatre Company, she directed the play "The Panacea" for The New York International Fringe Festival and "Intimate Parts" at Altered Stages Theatre. As the lead singer in the band, Mosquitos, she internationally released three cds and received rave reviews in Rolling Stone and on National Public Radio. Mosquitos toured the U.S. extensively and has shared the stage with the Air, The B52s, The Wailers, The Doobie Brothers, Andrew Bird and others. She recently performed at Joe's Pub with her new band, Undersea Poem.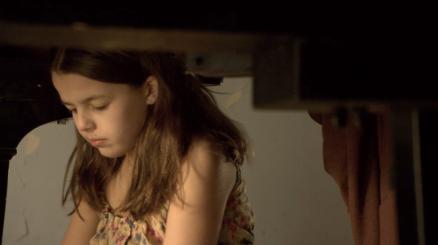 Lauren Lopes (Margaret) was recently seen in the feature film, "Come Home Raquel". She lives with her family in Connecticut. She played Alice in "Alice in Wonderland" and was featured in plays such as "Snow White", "Joseph and the Amazing Technicolor Dreamcoat", "Godspell" and "Sleeping Beauty".