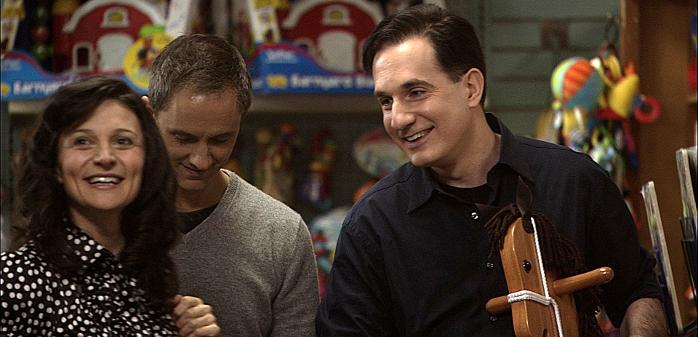 "The David Dance" is a multi-award-winning feature film directed by Aprill Winney (The Fosters & Just Add Magic).
28 Wins, 8 Wins for Best Picture & over 40 film festivals. Theatrical release was held over at Cinepolis, Chelsea NYC (2 weeks), Toronto (6 weeks), Los Angeles & San Francisco. The screenplay is part of the permanent core collection of the Library of the Academy of Motion Picture Arts & Sciences (Margaret Herrick Library).
Official selections: Cinequest, Newport Beach , Miami Gay & Lesbian, Woods Hole Film Festival (Runner up - Audience Award for Best Feature), Chichester International Film Festival (UK), Reeling Chicago, Palm Springs Cinema Diverse (Festival Favorite), Tallgrass Film Festival (WINNER: Audience Award Best Narrative Feature Film), Long Island Gay and Lesbian Film Festival (WINNER: Audience Award Best Narrative Feature Film), Outview (Athens, Greece), SoHo International Film Festival, New Hope Film Festival (WINNER: Best Picture, Best Director, Best LGBT Film), Out on Film, Florence Queer Film Festival (Italy), Anchorage International Film Festival & others.
Away from the microphone, David is soft spoken, shy and unsure of himself. However, as his on-air alias, "Danger Dave" - host of the local radio show "Gay Talk" in Buffalo, New York - he's poised, witty and every listener's best friend. His sister, Kate, is a thrice divorced banker with a yen for classical music and cats. Though successful, the siblings suffer from a secret, yet vast sense of inadequacy. Kate decides to adopt an orphan in Brazil and asks David to be a father figure. Meanwhile, David grapples with his self-doubts while gawkily romancing his co-worker. Past and present intertwine in this bittersweet winter's tale of a man learning to love and accept himself.